Trivia
The reporter of the Glasgow Herald is fulsome in his praise of the spirit in which this match was played by "clubs so mutually respected as Queen's Park and Celtic". LINK
The Herald also carries a report of a troopship disembarking 1,000 men at Leith from Jackson's Brigade, the North Russia Relief Force, which carried out the withdrawal of allied troops from the North Russian Campaign.
Also in the Herald under the headline: "Six Papers Suppressed" is an account of army and police raids on six newspapers in Dublin.
The Herald also reports that on this day the American Steel Strike is due to commence.
Celtic wear the diamond collar all green top strip for one of the rare times in a competitive match. Also worn v Queen's Park a month later.
Review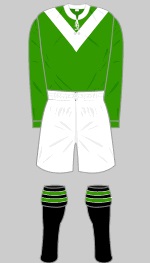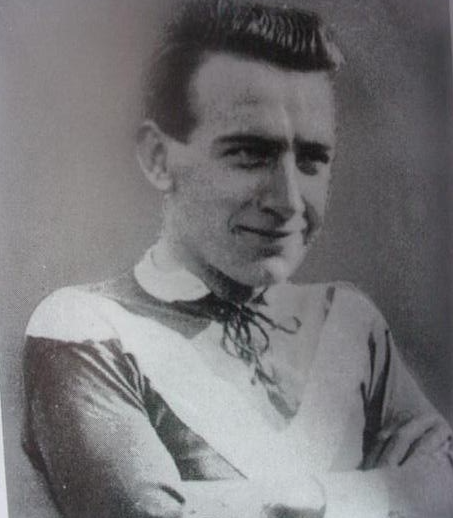 Teams
CELTIC:

Scorer: McInally, (3)

QUEEN'S PARK:
A. C. Hunter, H. Hillhouse, J. Steel, J. Donaldson, K. McKenzie, R. Gillespie, J. B. Bell, J. Kinloch, R. M. Morton, R. McFarlane, A. L. Morton.
Scorers: J. B. Bell
Referee: G. W. Hamilton (Motherwell)
Attendance:25,000
Articles
Match Report (see end of page below)
Pictures
Articles
The Glasgow Herald, Monday, 22 September 1919
GLASGOW CUP FINALISTS
Celtic and Partick Thistle qualified for the final of the city cup competition, one on merit, the other because of the demerits of its opposition.
It was not to be expected that an amateur eleven, containing but a small leavening of experienced players, and these confined to one section, could hope to engage one of the most powerful professional teams with reasonable hopes of success. A comparatively meagre attendance of 25,000 was testimony in itself of the feeling that a depleted eleven stood a remote chance of achieving such a cup triumph as fell to the amateurs in the Charity Cup competition last season. Even when J. B. Bell surprised himself and others by opening the scoring on Saturday it did not appear as if it would be other than a temporary success.
The Celtic attack, improved rather than impaired by the enforced substitution of Cassidy, developed on approved lines, unhampered by three stalwart and persevering half-backs, undismayed by the early fall of their own goal. That was regarded merely as an incident, and an accident, to judge from the cool confident way the professionals set about equalising, and Hunter had many anxious moments before he was beaten by McInally with the finest shot of the game. Though the centre-forward did not compare with his three experienced comrades in his conception of the inside game, he was very attentive to McAtee and McLean, and was quick to take advantage of the many accurate crosses of the former player. But Hunter never flinched under fire; shots from all ranges and angles were lost upon a goalkeeper who was not perturbed by miskicking of his own backs nor the accurate shooting of opposing forwards. Until Cassidy struck the crossbar and McInally caught up the rebound and scored Hunter was a barrier to further progress.
With the wind in their favour the Hampden forwards held their own for a considerable time and once came near to equalising through Alan Morton. This served to remind the better team that a larger margin than one goal was required to make entry into the final round a certainty and another period of pressure was rounded off by McInally heading through a perfect centre from the extreme right.
It cannot be said of the Amateurs that they flattered even when leading. Their attack was always held in subjection. Bell and Morton were allowed little scope and Kinloch alone approached the standard of excellence set by McMenemy and Cassidy. They received scant assistance from half-backs otherwise rather heavily engaged and if neither full back made a fatal error no defender on the losing side can remain so self-satisfied as Hunter; good goalkeeping was a feature of a game marked by good feeling of a contest where one side did not attempt to do more than secure a winning advantage and the other never sought to atone for lack of skill by a resort to tactics unworthy of amateur players.
Seldom can a cup tie be held up as an object lesson in deportment, and probably no other teams would have taken a semi-final tie in the same keen, yet friendly spirit as the representatives of clubs so mutually respected as Queen's Park and Celtic.
---
From the Sunday Post 21st Sept 1919. Glasgow Cup semi final against QP when we beat them 3-1 before beating Thistle 1-0 in the final. We played QP again in October, again 3-1 was the score and that's where Curios pic with Trooper Cassidy in it was taken.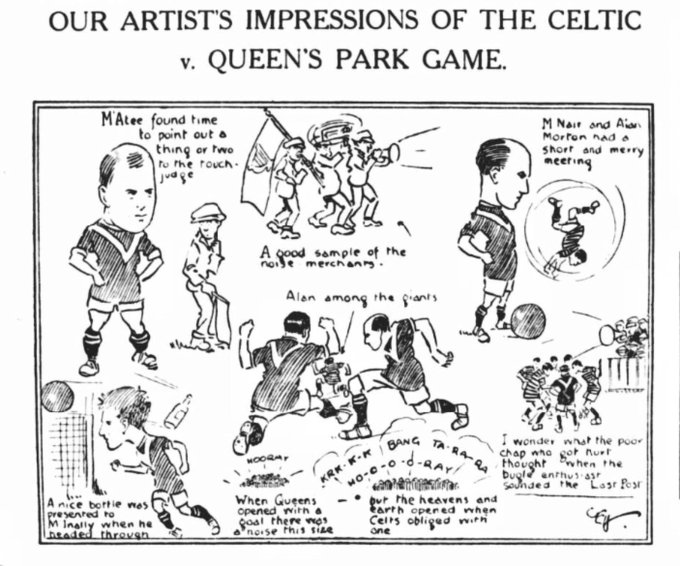 the Sunday Post 21st Sept 1919.
---