---
Possibly: 1896 Scotland v England game with a record crowd of 56,500.

---
Celtic Park c. 1903 (Colourisation)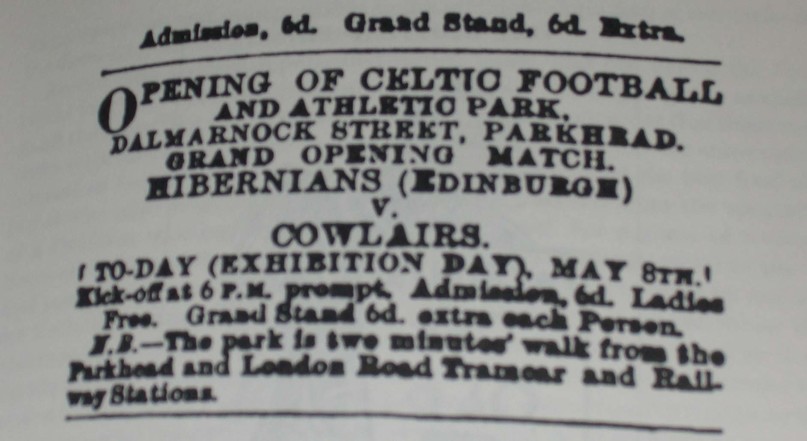 1899
The new stand at Celtic Park
By kjehan on October 28, 1899 • ( Leave a comment )
Saturday, October 28 – 1899
The accompanying block of a handsome new stand opened by the Celtic Club at Parkhead, Glasgow, to-day, is taken from "Scottish Sport."
The new stand has been in progress of construction for nine months, and will cost nearly £6,600. The stand is 70 yards long, 46 feet deep, and has seating accommodation for 2,000. The seats are tip-up chairs, upholstered in green leather.
In front the stand is fitted with glass windows, which can be raised a swell, and so make the structure entirely open. Access is gained by a covered entrance on the London-road side of the field, and there is a transfer gate admitting from the inside of the reserved enclosure.
It is expected that the various conveniences and new entrances, which will prevent all crushing, will bring a new set of followers to the game. Above the stand, reached by a special stair, is the Press-box and telegraph instrument room, both of which are fitted up in the best style.
The stand is undoubtedly the finest in the kingdom, and altogether is a credit to its enterprising owners.
(Lancashire Evening Post, 28-10-1899)
Scotland v England – Celtic Park – 7th April 1894 – 2-2 – Lambie McMahon – Goodall Reynolds – 45,107
---
Celtic Park 1st August 1902
---
Rory Oge O'More Irish Warpipe Band – Celtic Park (Almost certainly the Celtic end west terracing in the background)

Photo Requested and Courtesy of Eileen
---
---
Celtic Park 1889
#BlackburnRovers in front of the original Celtic Park, 3rd October 1889, see match page
---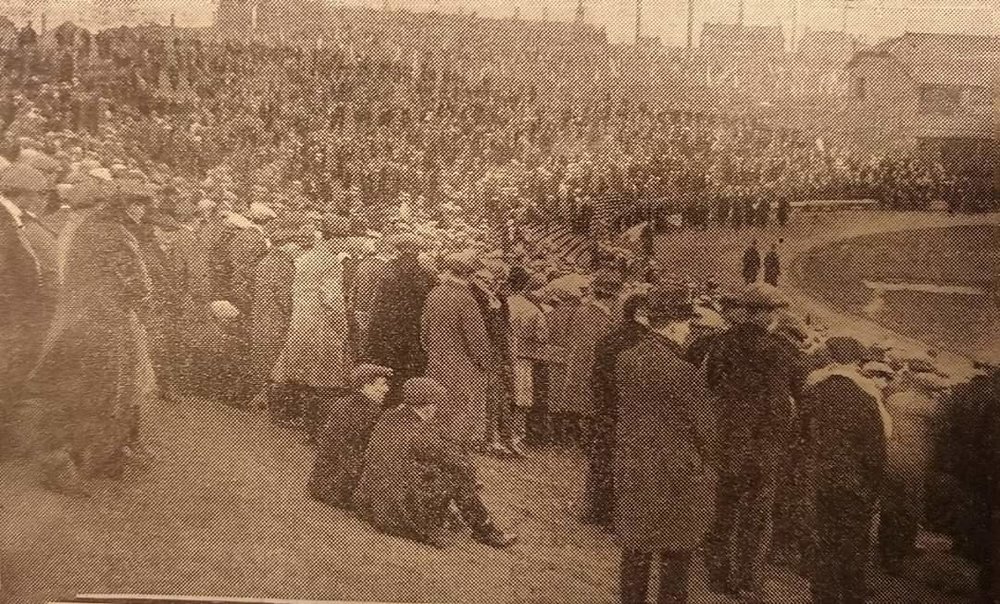 ---
Further Pictures
---