Details
aka: Pay at the gate, turnstiles
---
Overview
When you go to the stadium, getting in now is quite a sinch (at the home games anyhow).
Contactless cards with unmanned turnstiles means you just touch & go to get in.
Back up until the mid-1990s when season tickets were not the norm, pay at the gate was the main form of entrance.
The problem with Pay At The Gate was the long queues that inevitably formed as people shuffled about in their pockets looking for loose change to get to pay a grumpy old cashier at the gate, whilst everyone behind moaned to get a hurry on. For those with season tickets it was finding the right slip number from the books.
The turnstiles were also quite creaky and if you were quite portly in size, it could be a very uncomfortable (and embarrassing) squeeze making it through. Long long back, dads used to just be able to lift their kids over the turnstile and no need to pay (which partly explains why crowds were often larger than the official gate size). That is one aspect that has been sorry to lose, and for working class supporters it has meant an additional cost now with the loss of this old tradition.
Worst part was the police on their horses controlling and separating the lines of queuers, with horse dung a major threat to your popularity if you unintentionally stepped on a load.
There were some surprises. In very old days, some ex-players had even taken to becoming cashiers at the Turnstiles, without the paying punter realising who it was behind the screens.
Old photos of the long queues do look quite incredible in a retro feel, but really for those who were in the picture it could be frustrating. On the other hand, there was a lot humour also banded about whilst the wait was on, while many often took time off work (or skived) to be able to get their tickets.
The move to the automated system with the cards, buying tickets from the ticket office or internet has made things far faster. It's evolution, and it won't be going back. Although when you go to away games at some places, these old style queues seem to reappear again.
In any case, a worthy look back on the old queue traditions for older generations will always generate memories.
Pre-1994


Here's a picture from a clash between old Glasgow rivals Celtic and Rangers in April 1962, with stewards and policemen on hand to keep an eye on supporters as they enter through the Celtic Park turnstiles. A crowd of nearly 50,000 watched a 1-1 draw. These were the days when the Scottish title was often won by clubs other than the Glasgow pair, with Dundee finishing top of the pile in the 1961-62 season. Rangers were second, with Celtic third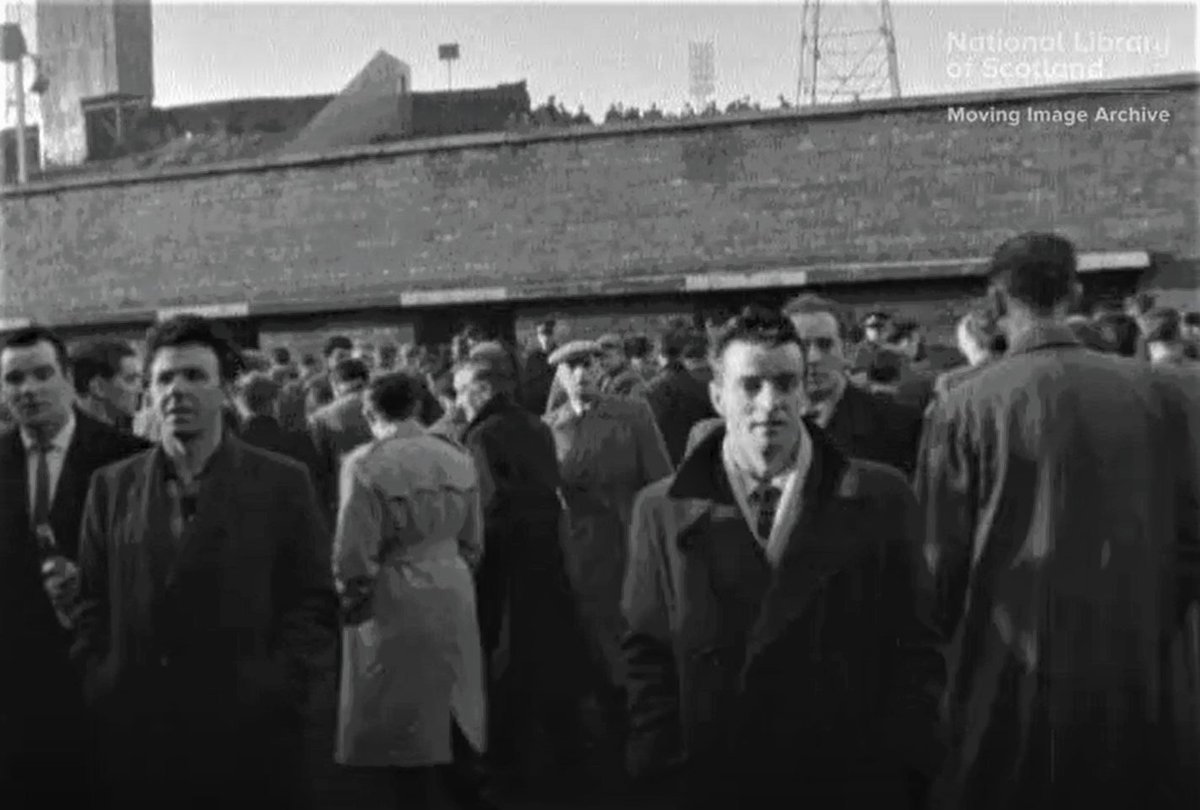 Outside Celtic Park, Glasgow 1987. Photo Harry Gruyaert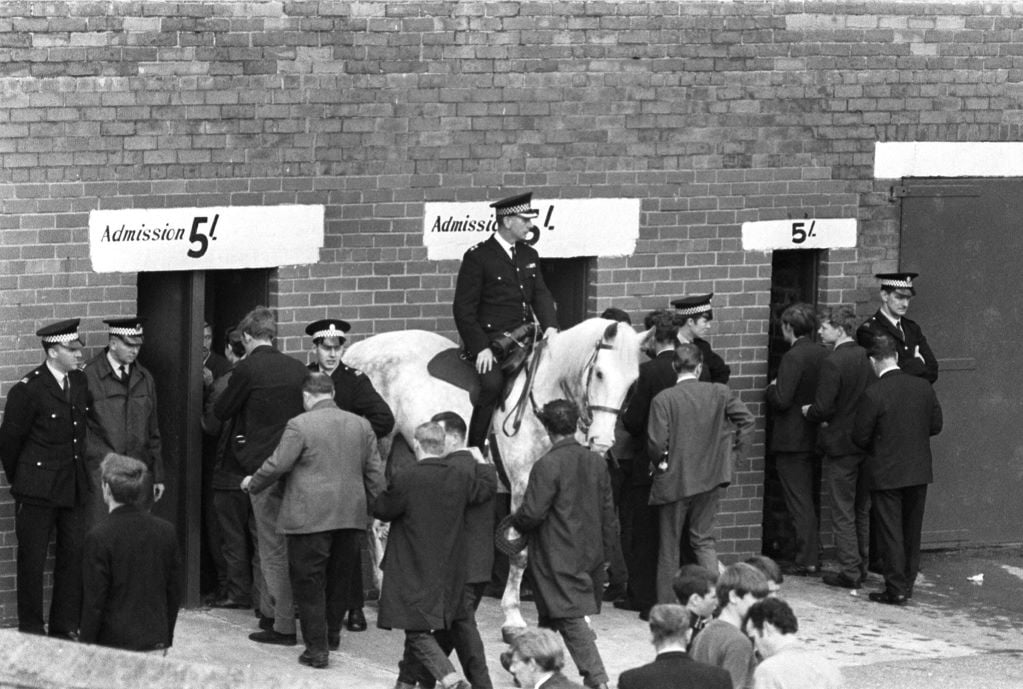 Celtic end round beside the main stand This one from Celtic Park in 1978.